This week I did something I have wanted to do forever, but my self-doubt and inner mean girl has been holding me back. Yesterday I finally started a podcast. I am so incredibly excited about this because I am low-key (ok high-key) obsessed with podcasts. They are my go-to for everything personal development, motivation and education. I just love them! And for so long I kept thinking to myself, "I would really love to have my own podcast". But I kept putting it off and procrastinating, and putting it off some more, until I realised I was holding myself back.
Enter inner mean girl...
'No one will listen to it'. 'You don't have anything worth sharing'. 'Who cares what you have to say'. 'You're not smart enough to set up a podcast'.
My inner mean girl is a bitch! This negative self-talk that was subconsciously going through my head was literally stopping me from doing something I knew I would get so much fulfilment from. The thing is, when we internalise these limiting beliefs we start to believe what our inner mean girl is telling us and we start to gather evidence that those limiting beliefs are true. My inner mean girl was holding me back and I bet she holds you back too. So yesterday I thought, f*ck it. I am making this podcast. I am recording the first episode. And I am putting it out there for the world to see. And guess what, my inner mean girl shut up, and my inner cheerleader was loud AF. 'This will help so many people'. 'You have so much knowledge worth sharing'. 'The world needs to hear what you have to say'. 'You are more than capable of starting a podcast'. I'm not saying it's always this simple to override your inner mean girl, but the more you start challenging her and proving her wrong, the louder your inner cheerleader will become. And in turn, your limiting beliefs will start to appear less real. So what is one thing that your inner mean girl is stopping you from pursuing? Maybe it's going to that yoga class that she told you you're not experienced enough for. Or maybe it's starting a new hobby, that she told you you'd be wasting your time on. Maybe it's asking a new friend to meet up that she made you believe you're not worthy of having. Whatever it is, challenge her. Because every time you tell her no and prove her wrong, you build a stronger connection to your self and you grow your confidence.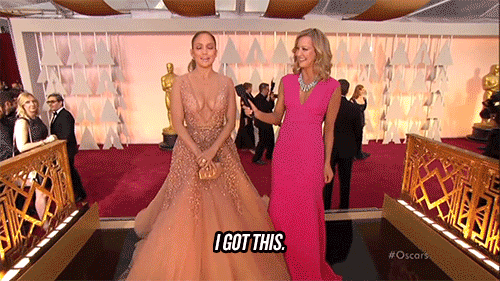 I also just realised I haven't even told you the name of the podcast! Classic Georgia. It is called The Self-Full Podcast and we talk about everything relating back to the self, aka YOU. It's my mission on this podcast to help you get from a place of stress and self-doubt to sass and self-love. You can currently listen to episode 1 of my podcast on Anchor (I am waiting for it to be approved on other providers). Just click here to listen! The first episode is all about self-care and I know you are going to love it. As for your inner men girl, what is one thing you can do today to challenge her??
Love Georgia xx